Build creative AI
with rinna's technology.
Our APIs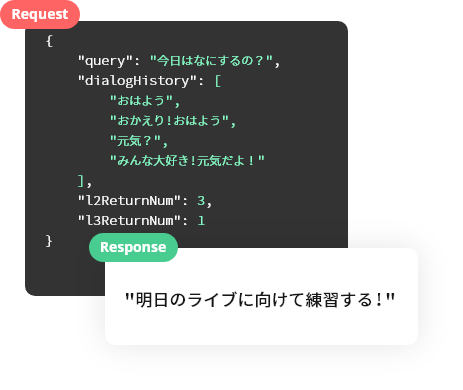 The rinna Developers site provides external companies and developers with APIs that enable implementation using various technologies developed by rinna. We plan to release documents for developers that explain the API specifications and development procedures on this site in due course.
By incorporating the published API keys into your applications, you can build services using the latest technologies such as language models optimized for Japanese, Text To Speech, and Text To Image.
Our Products
All APIs are available for free with the FREE package.
TRY IT NOW
Demo cases with rinna API
The Text Tagging API allows you to classify user input text on Discord and efficiently analyze community and customer feedback. The demo video shows its implementation on Node-RED.
Copyright © 2022 rinna株式会社 - All Rights Reserved.